Dawn redwood trees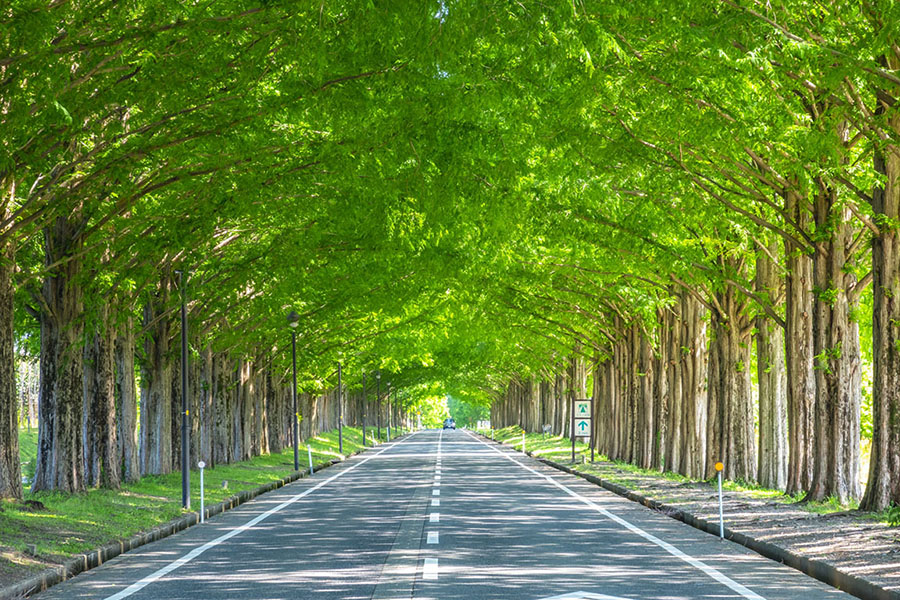 This 2.4 km long avenue of dawn redwood trees is the approach road to the Makino Plateau.
The 500 dawn redwood trees are 12 meters tall, and everyone can't help admiring their sturdy trunks reaching for the sky.
The atmosphere differs with the seasons, with the dazzling fresh greenery in early summer, the mood of the autumn leaves, and the snow-covered winter scenery also being exceptional.
※Image is for illustration purposes.
Address

Terakubo, Makino-cho, Takashima City, Shiga Prefecture